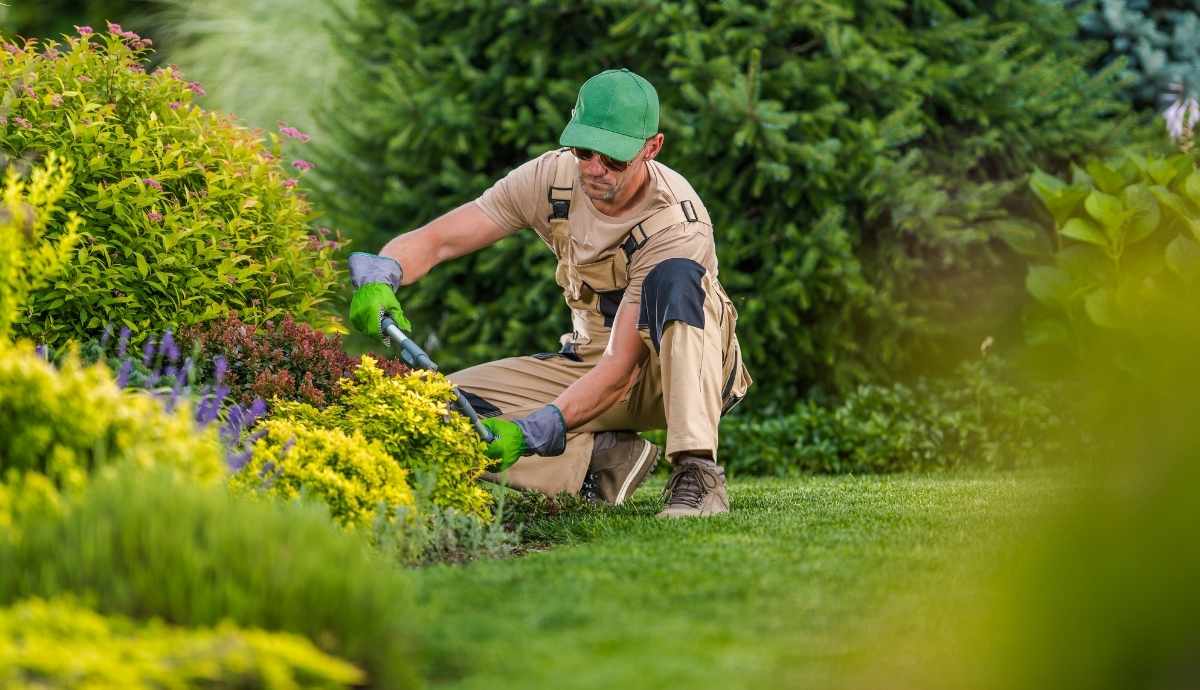 Are you looking to create a beautiful landscape and add value to your outdoor space? Shrubs offer a variety of benefits by providing flowers, fruits, foliage and form to your landscape.
Impact Landscapes, LLC offers professional shrub pruning services including thinning, shaping, and rejuvenating shrubs to create the ultimate outdoor space. We have the expertise to not only extend the life of your shrubs but also increase their strength and health. Don't resort to replacing expensive shrubs, trust us to enhance and take care of your landscape.
When is the Best Time for Shrub Pruning?
There are a variety of shrub types and species, and Impact Landscapes, LLC understands each requires a different approach. The ideal time for pruning depends on factors like climate, landscape conditions, and the current state of your shrub. For example, flowering shrubs should be pruned before the buds are set for next season, but shortly after blooming. We will accurately and efficiently assess your shrubs in order to determine the optimal time for pruning.
Hand Pruning
In order to both precisely and beautifully prune your shrubs, Impact Landscapes, LLC prunes shrubs by hand. Hand pruning (rather than using power shears) optimizes shrub health and appearance by allowing for careful cuts. It also grants access to the shrub's interior and exterior branches. Enhance the growth and vitality of your shrubs with hand pruning services from Impact Landscapes, LLC.
Shrub Pruning Techniques
The various species of shrubs in your landscape will determine what type of pruning is most beneficial. Our landscape professionals will evaluate your outdoor space to provide accurate and superior pruning services. We will help ensure the health of your shrubs, and also produce and design a visually appealing landscape.
Shrub Thinning
Thinning is a common trimming technique where branches are cut at the base of the shrub to increase light penetration, prevent the shrub from becoming too large, and open up the crown. If you'd like your shrub to look more tree-like, or you would like to emphasize the large stems, this is the pruning technique for you!
 Rejuvenation Pruning
Rejuvenation pruning is ideal to promote new shrub growth. Shrubs are cut very low and all tissue is removed including broken limbs, deadwood, and diseased areas. This technique is most beneficial in early spring to encourage health and growth, similar to ornamental grasses and perennials. Rejuvenation pruning also helps to manage size and height.
Shrub Shaping
If your shrub has become overgrown or has lost its shape, pruning can help to improve its appearance. To reshape the shrub, our professional landscapers will cut back branches to where they meet another branch or bud. In order to create a formal look, new shoots are cut in early summer, and new growth is trimmed by half in the fall. Then we shape the shrub by flattening or rounding the top and tapering the sides.
Shrub Pruning by Impact Landscapes, LLC
Correctly pruning your shrubs is essential to keep up their appearance and health. Although many consider DIY pruning, improper pruning can harm your shrubs by damaging flowers and fruits or even killing the plant.
Impact Landscapes, LLC offers premium shrub pruning services. Our experienced professionals are knowledgeable about different shrub species and pruning techniques. We will help you create an incredible outdoor space by providing you with strong, beautiful plants that will thrive for years to come.
Give us a call today! If you have any questions about our pruning services, would like a free estimate or would like to learn more, call 856-644-1011.