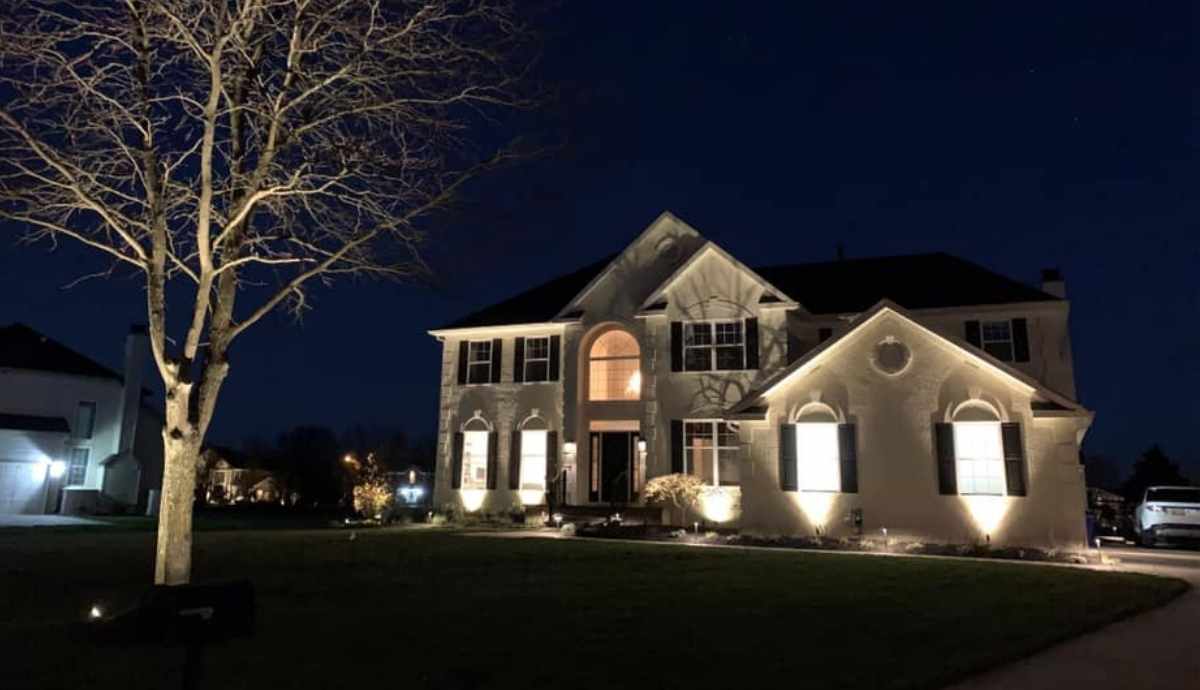 Outdoor lighting not only improves the appearance of your landscape, but it also can increase the safety and security of your home. A well-lit environment enhances the beauty of your home and every element of landscaping. Whether you're looking to illuminate enchanting trees, light sophisticated pathways or create a dazzling experience in your outdoor kitchen–outdoor lighting is the solution!
So, where do you begin? There are a variety of different types of lighting, as well as various lighting techniques. We've created this blog to help you decide how and where to light your outdoor space. Keep reading for information from the outdoor lighting professionals at Impact Landscapes, LLC!
Lighting for Trees
Lighting trees can elevate your outdoor space from dull to dynamic. Depending on the types of trees in your yard, you'll need to utilize different lighting techniques. The most common way to light trees is up lighting. Most often, directional up lights are ideal because you can adjust the angle of the light fixture to highlight trees of different heights.
The size of the trees in your outdoor space also impact the lighting style. Smaller trees can be lit well using a softer light source, aimed at the canopy of the tree. The fixture should be placed near the trunk of the tree, but if the tree can be seen from multiple angles or viewpoints, more than one light should be used. Larger trees obviously require multiple light sources, one angled toward the trunk up to the branches, and multiple lights further away from the trunk, pointing up to the canopy.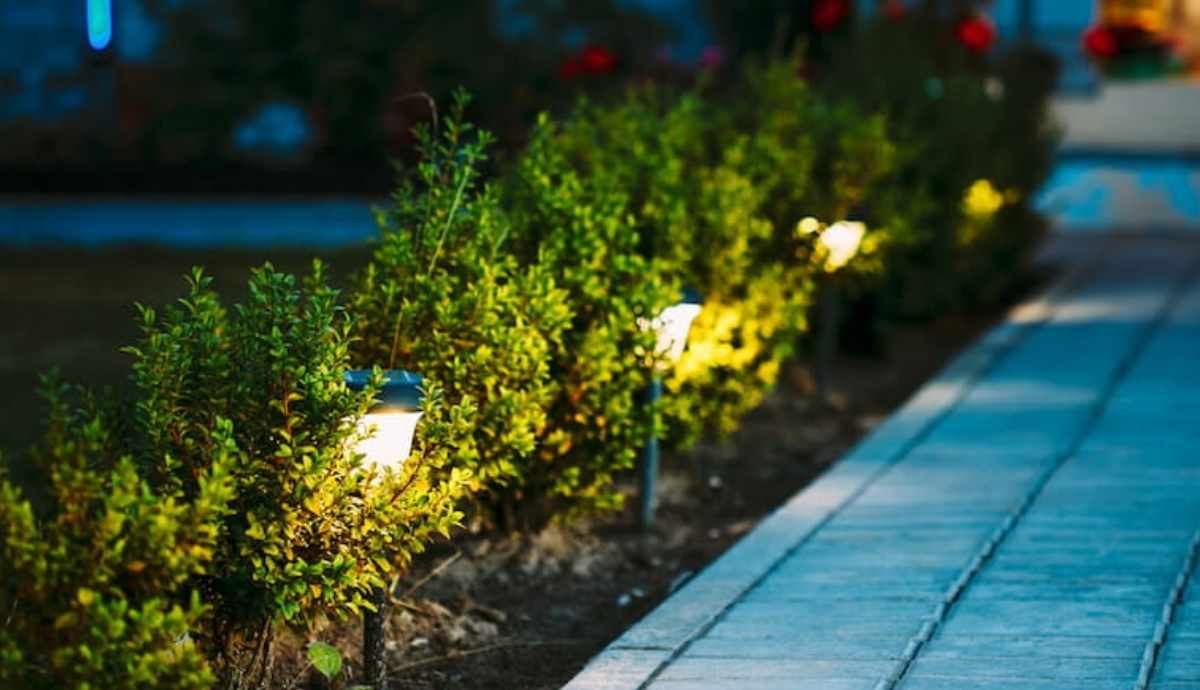 Outdoor Walkway Lighting
Well-lit pathways are essential for you and your visitors to safely navigate the outdoor environment around your home. Beautifully designed pathway lighting creates an enchanting experience in your landscape, while also preventing tripping and improving security.
Soft pathway lighting is crucial to highlight changes in elevation in your outdoor space, including stairs, inclines or declines. By highlighting the designated pathway, your garden and lawn are also protected from any unwanted steps or trudging. Enhance your curb appeal by highlighting the beautiful stone or concrete pathway to draw eyes right to your home.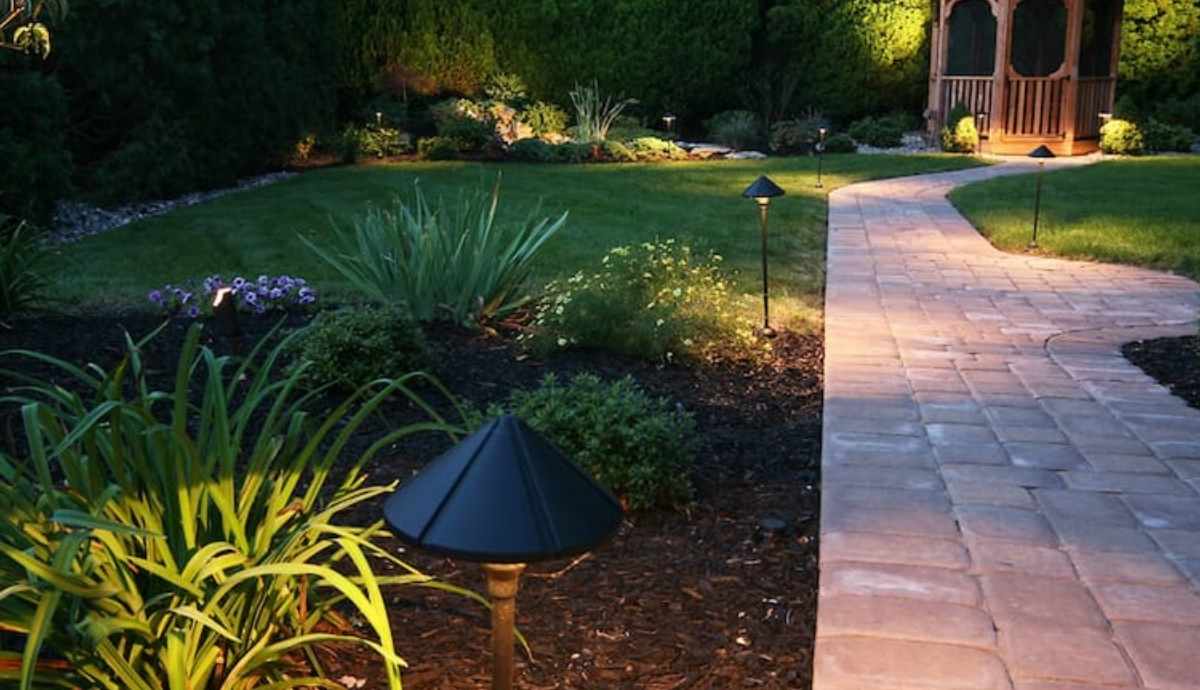 Pathway Light Styles
There are a variety of designs and styles of pathway lights. Whether you're looking for a dramatic walkway experience or a soft illumination, pathway lighting is an excellent way to brighten your path and help visitors maneuver around your outdoor space. Common elements of walkway lighting include downlights, bollard lights, flush lights and garden lights.
Downlights are ideal if you have secure high points near your pathway like poles or a wall. These lights shine down, preventing any glare and can be used from various heights. The higher they are secured the bigger area they illuminate.
Bollard lights are one of the brightest pathway lighting options. These lights are also known as pillar lights, and they are put in the ground to line a pathway. These lights are large, so they are ideal if you want to create a statement with your outdoor lighting. They are especially useful to highlight beginnings or endings of walkways.
Outdoor flush lights are usually in the ground or mounted on a wall lining the walkway. In order to reduce glare, choose flush lights that have a cover to direct the light toward the pathway rather than straight up.
Outdoor garden lights are a popular way to illuminate both your pathways and garden beds. They are similar to pillar lights, and often have a canopy to illuminate elements under the light fixture.
Design Tips for Pathway Lights
If you're looking for the runway effect, place lights on each side of the pathway directly across from each other. Or, if you'd like to prevent this effect, stagger your lights along the pathway. A general rule of thumb is to place light fixtures 10 to 15 feet apart, but this may vary depending on the length of the walkway. The most important aspect of pathway lighting is to install lights facing toward the ground instead of toward the eye to prevent glare.
Outdoor Lighting for Kitchen and Dining Areas
A dazzling outdoor kitchen elevates your landscape, so why not take it to the next level? Outdoor lighting will enhance your outdoor entertainment space, so you can enjoy the outdoors at any time. While you've taken the time to plan the layout and materials for your outdoor kitchen–including beautiful appliances, elegant countertops and rustic cabinets, lighting should also be a major consideration.
Pathway lights (as explained above) are essential to lead visitors to your main entertainment space. You can also take advantage of under-counter lighting to create a unique dining experience. This lighting technique increases visibility while eating and preparing your food, as well as prevents spills. Under-counter lighting is especially useful if there is storage underneath the countertop, allowing all chefs (novice or experts) easily see what is in the cabinets.
Strategically placed task lights are essential to safely use your outdoor kitchen. They can illuminate your countertops while you are preparing food, as well as light up your stovetop or grill. Task lights can also be used to show off your incredible outdoor cooking space.
Pendant lights or chandeliers are also a popular lighting style for your outdoor kitchen. These lights can be used above dining areas or countertops and cooktops to allow for necessary illumination. They are also an excellent choice if you're seeking a dramatic, elegant effect in your outdoor entertainment space. Find more information about outdoor kitchen lighting, along with outdoor kitchen inspiration on this blog.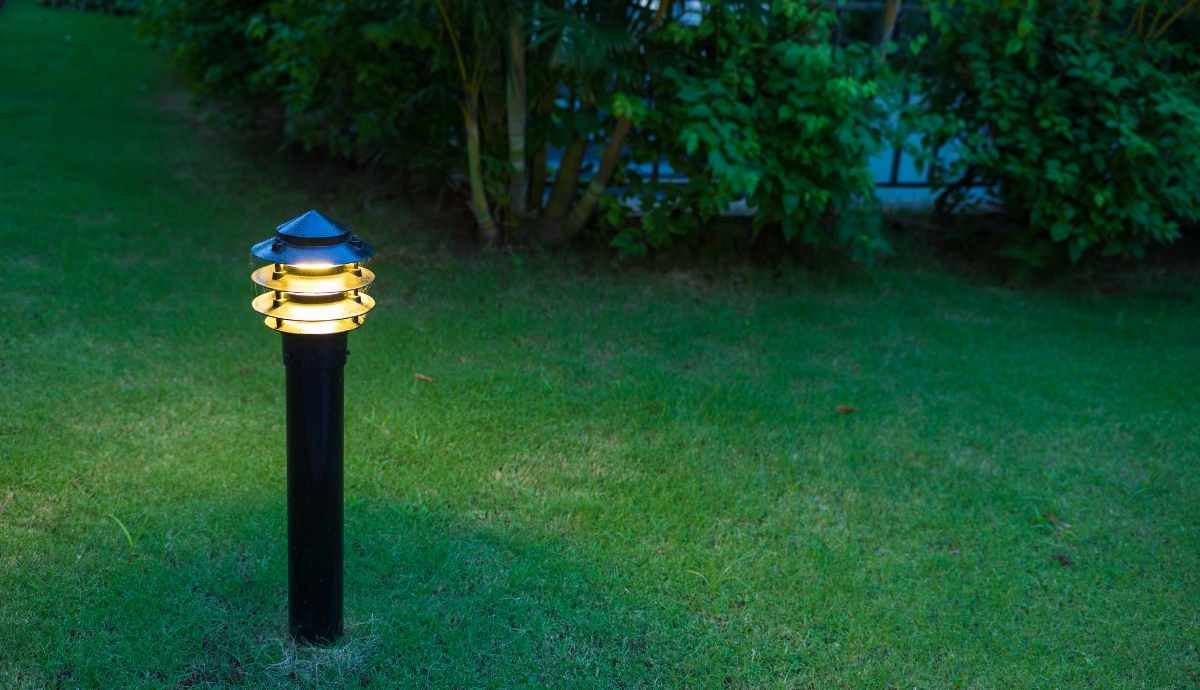 Outdoor Lighting can Improve Home Security and Safety
Outdoor lighting can create an attractive and welcoming landscape, as well as greatly increase home security. The ultimate goal is to feel safe in your home, and outdoor lighting is essential to decrease accidental injuries, reduce the chance of break ins and deter intruders. Outdoor spotlights or flood lights are essential for home security. This style of lighting illuminates from above, brightly lighting large areas like driveways and patios.
If you're eager to spend time in your outdoor entertainment space or landscape after dusk, outdoor lighting is essential. By illuminating pathways, uneven surfaces or elevation changes, accidents are less likely to occur.
A well-lit outdoor space can help prevent intruders as it eliminates shadows and dark areas in your landscape. Good lighting also makes your home more visible to neighbors and cameras, which is unattractive to burglars and thieves. This blog from HGTV includes outdoor lighting as one of the top ways to increase home security.
Lighting that enhances your home can also increase home value, decrease insurance rates and decrease risk of damages.
Outdoor Lighting at Impact Landscapes, LLC
If you're searching for outdoor lighting companies near me, Impact Landscapes, LLC is the solution! Our outdoor lighting professionals will design, implement and maintain an exceptional outdoor lighting experience. We understand a well-lit outdoor environment can both improve the aesthetics and functionality of your landscape. We'll help you choose and install outside lights for your house to create your dream outdoor space.
If you have any questions, would like a free estimate or would like to learn more about our outdoor landscaping services in the South Jersey area, give us a call today at 856-956-3175.